Personal Injury Attorney In Moreno Valley, CA
In the midst of an accident that has caused you pain and suffering, having a compassionate Moreno Valley personal injury lawyer by your side is crucial. Our goal is to take over the legal burden of your injury, enabling you to prioritize your healing process. Reach out to us today. Together, we will tirelessly strive to secure the justice and rightful compensation you deserve.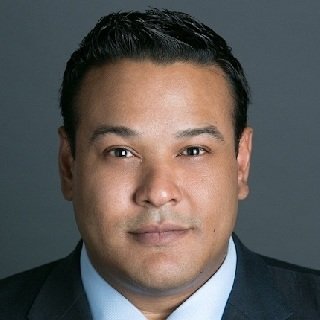 Consultations Are Free. We Earn Nothing Unless You Do. Submit Your Moreno Valley Personal Injury Case Details Today And Let Us Make The Law Work For You.
Moreno Valley Personal Injury Lawyers 
At our law firm we hold an unwavering dedication to pursuing justice for accident victims across the state of California. Our objective is clear: we are committed to securing the highest possible compensation in every case we handle.
Each day, numerous individuals in Moreno Valley find themselves facing injuries through no fault of their own. The aftermath of an unforeseen accident can bring devastation not only to the victim but also to their loved ones. The physical and emotional pain, loss of income, permanent disability, and other significant changes that result from such incidents can have a profound and lasting impact on their lives.
If you or someone you care about has experienced this kind of harm, you understand the profound impact it has upon your quality of life. You have the right to seek compensation for all the damages that were incurred as a result of the accident. We are here to help you hold accountable those who may have played a part in causing your injury.
Why Choose the Amicus Legal Group For Your Case?
We represented a child who suffered burns in an apartment where faulty smoke detectors were present. Initially, the opposing party offered a mere $5,000 as compensation. We filed a lawsuit. Through negotiations, we reached a settlement agreement before the case proceeded to trial.
A child tragically lost their life in an accident caused by a street racer. We filed a lawsuit and successfully obtained a judgment of $1 million on behalf of the family.
Can I Afford a Moreno Valley Personal Injury Lawyer?
Rest assured, you can afford a Moreno Valley personal injury lawyer. We understand that you already have a great deal to endure. The last thing you need is to worry about the costs of hiring legal representation. To alleviate this concern, we operate on a contingency fee basis. In simpler terms, we do not demand a traditional retainer fee. Instead, our firm only receives payment if we successfully secure a recovery for you. This means that we are fully invested in your case. We are unwaveringly committed to achieving a favorable outcome on your behalf. We are wholeheartedly dedicated, without imposing any upfront financial strain.
FAQ: Frequently Asked Questions
In Moreno Valley, California, the statute of limitations for filing a personal injury claim is generally two years from the date of the incident. However, it is essential to consult with a Moreno Valley personal injury lawyer as soon as possible to understand the specific time limitations that may apply to your case.
The value of a personal injury claim depends on various factors, including the severity of your injuries, the impact on your daily life, medical expenses, lost wages, and more. Our Moreno Valley personal injury lawyers will carefully evaluate your case and work towards securing fair compensation that considers all relevant damages.
In Moreno Valley, California follows a comparative negligence system, which means that you can still pursue a personal injury claim even if you were partially at fault for the accident. However, your compensation may be reduced based on the percentage of fault assigned to you. Our Moreno Valley personal injury lawyers will assess the circumstances of your case and provide guidance on how comparative negligence may affect your claim.
The duration of a personal injury claim can vary depending on the complexity of the case, the extent of injuries, the willingness of the involved parties to negotiate, and other factors. Our Moreno Valley personal injury lawyers will work diligently to resolve your claim as efficiently as possible while ensuring that your best interests are protected.
While you are not legally required to have a lawyer for a personal injury claim, having legal representation can significantly benefit your case. Our Moreno Valley personal injury lawyers have the knowledge and experience to navigate the legal process, negotiate with insurance companies, and build a strong case on your behalf. We are dedicated to protecting your rights and maximizing your chances of receiving fair compensation.
Drunk driving accidents

Train accidents

Bicycle accidents

Boating accidents

Premises liability - injuries while lawfully on someone else's property

Dangerous or defective product contributing to the injury

Workplace injury

Medical malpractice and birth injuries
How Can Our Moreno Valley Personal Injury Lawyers Can Help You?
Welcome to our law firm, where we take pride in providing exceptional legal services for personal injury cases. If you or your loved one has been injured due to someone else's negligence or wrongdoing, our team is here to support you. Let's delve into the various ways in which our legal expertise can assist you in navigating the complexities of a personal injury claim.
Understanding Personal Injury Law in California
Personal injury law encompasses a broad range of situations in which an individual suffers harm as a result of someone else's actions or inaction. These cases can include car accidents, slip and falls, medical malpractice, product liability, and more. Navigating the legal intricacies of a personal injury claim can be overwhelming. This is especially true when dealing with physical and emotional trauma. That is why our team of dedicated Moreno Valley personal injury attorneys are here to guide you every step of the way.
Comprehensive Case Evaluation 
When you approach us with your personal injury case, our first step is to conduct a comprehensive evaluation. This allows us to begin to fully understand the details and unique circumstances surrounding your situation. This evaluation allows our Moreno Valley personal injury lawyers to gather crucial evidence. It helps us to identify liable parties, and assess the potential strengths and weaknesses of your case. By thoroughly examining every aspect, we can develop a strong legal strategy tailored to your specific needs.
Building a Strong Legal Strategy 
Our legal team has extensive experience in developing winning strategies. A successful personal injury claim requires a robust legal strategy that effectively presents your case. That is why it's essential to thoroughly investigate the incident, gather evidence and consult with experts.  We will determine what is useful in strengthening your claim. We aim to build a compelling case that persuasively demonstrates the negligence of the responsible party.
Investigating the Incident 
One of the crucial steps in building a strong personal injury claim in California is thoroughly investigating the incident that caused your injuries. Our team of dedicated Moreno Valley personal injury lawyers will gather all available evidence. This includes accident reports, witness testimonies, photographs, and medical record.We consult with industry experts, which may include accident reconstruction specialists and medical professionals.  All of this comes together to establishe a clear picture of what transpired. We work diligently to ensure that no detail is overlooked. Even the smallest piece of evidence can sometimes prove invaluable in supporting your claim.
Identifying Liable Parties 
In personal injury cases, it is essential to determine all parties that may be held liable for your injuries. Our deep understanding of personal injury law allows us to identify all those who are potentially responsible for causing you harm. This can include individuals, businesses, government entities, or even manufacturers of defective products. By identifying all liable parties, we can pursue the maximum possible compensation for your injuries and damages.
When seeking compensation for a personal injury, it is vital to accurately assess the damages you have suffered. Our attorneys will work closely with you and your medical professionals. We also call upon a varity of experts to evaluate the full extent of your injuries and the impact they have had on your life. This comprehensive assessment ensures that we pursue compensation that not only covers your immediate medical expenses, but also considers future medical treatments. This may include rehabilitation costs, lost wages, pain and suffering, and any other damages resulting from the incident.
Negotiation and Settlement 
Many Moreno Valley personal injury cases are resolved through negotiation and settlement. Therefore, it is essential to have a knowledgeable advocate on your side who can effectively represent your interests upfront. Our experienced Moreno Valley personal injury lawyers possess exceptional negotiation skills and are adept at reaching favorable settlements for our clients. We understand the tactics employed by insurance companies and other parties involved in personal injury claims. We leverage our expertise to counter their strategies. Our goal is to secure a settlement that adequately compensates you for your injuries. That includes medical expenses, lost wages, pain, suffering, and other damages.
Litigation And Trial Attorneys
In some instances, personal injury claims may proceed to litigation. This occurs when a fair settlement cannot be reached through negotiation. Should your case require litigation, our lawyers are skilled advocates who can effectively present your case before a judge and jury. We meticulously prepare for trial, gathering additional evidence, consulting with expert witnesses. We excel at crafting persuasive arguments to support your claim. Our focus is always on obtaining a just and favorable outcome.
At our law firm, we place immense importance on providing exceptional client service. We understand that dealing with a personal injury can be emotionally and physically taxing. This is why we strive to alleviate your burden. Our team of compassionate personal injury lawyers are here to answer your questions, address your concerns, and keep you informed about the progress of your case. We believe in open and transparent communication. This ensures that you are fully aware of your legal options and the potential outcomes at each stage of the process.
We understand that the financial strain resulting from a personal injury can be overwhelming. To alleviate this burden, we offer our legal services on a contingency fee basis. This means that you do not have to worry about upfront legal fees. We only collect a fee if we successfully recover compensation on your behalf. This arrangement allows you to focus on your recovery and pursue justice without the added stress of financial obligations.
Trusted Moreno Valley Personal Injury Lawyers
When it comes to personal injury cases in Moreno Valley, our law firm stands out. We are known to be a trusted advocate for individuals seeking justice and fair compensation. We have successfully represented over 2,000 clients in their personal injury claims over the span of 20 years. Take the first step towards securing the compensation you deserve. Contact us today to schedule a consultation.
What Kind of Compensation Can My Personal Injury Lawyer Recover For Me In Moreno Valley?
When a person suffers a personal injury in Moreno Valley, California, they may be entitled to various types of damages as compensation for their losses.
Damages are designed to help the injured party recover physically, emotionally, and financially from the incident. Personal injury victims can seek different types of damages depending on the circumstances of their case. Here, we will explore the most common types of damages that can be awarded to personal injury victims in Moreno Valley, CA.
Medical Expenses:

Personal injury victims often incur significant medical expenses, including hospital bills, surgical costs, medication expenses, rehabilitation fees, and ongoing treatment expenses. These damages aim to cover all past, current, and future medical costs related to the injury.

Lost Wages:

If the injury prevents the victim from working, they may be entitled to compensation for the income they have lost. Lost wage damages can include the wages lost during the recovery period, as well as future earnings if the injury results in long-term or permanent disability.

Pain and Suffering:

Personal injuries can cause immense physical pain, emotional distress, and suffering. Compensation for pain and suffering aims to acknowledge the mental and emotional anguish endured by the victim as a result of the injury. These damages can be subjective and can vary depending on the severity of the injury and its impact on the victim's quality of life.

Emotional Distress:

In addition to physical pain, personal injuries can lead to significant emotional distress, such as anxiety, depression, post-traumatic stress disorder (PTSD), and loss of enjoyment of life. Compensation for emotional distress aims to provide solace and support to the victim for the psychological impact of the injury.

Loss of Consortium:

If the injury affects the victim's relationship with their spouse or partner, damages for loss of consortium may be awarded. These damages compensate the injured party's spouse or partner for the loss of companionship, affection, and intimacy resulting from the injury.

Property Damage:

In cases where personal property is damaged or destroyed due to someone else's negligence or intentional actions, the victim may be entitled to compensation for the cost of repairing or replacing the damaged property.

Punitive Damages:

In rare cases involving particularly egregious conduct, punitive damages may be awarded. Punitive damages aim to punish the at-fault party and deter others from engaging in similar behavior. They are typically awarded in addition to other compensatory damages.
It is essential to note that the specific amount of damages awarded in a personal injury case can vary widely based on the unique circumstances and the severity of the injury. Factors such as the extent of negligence or fault, the impact on the victim's life, and the skill of the legal representation can all influence the final settlement or court award.
To ensure the best possible outcome and maximize the potential damages in a personal injury case, it is crucial to consult with an experienced personal injury lawyer in Moreno Valley. An attorney can assess the details of the case, gather evidence, calculate damages accurately, and advocate for the victim's rights throughout the legal process.
Please note that this article is for informational purposes only and does not constitute legal advice. It is always recommended to consult with a qualified attorney to discuss the specific details of your case.
Delivery Exceptional Legal Services In Moreno Valley, CA
Going through an injury can be a daunting and distressing experience, however you do not have to navigate this alone. While any attorney can offer assistance with the legal aspects of your case, at Amicus Legal Group, we treat you like family. We go above and beyond to provide not only professional support but also a friendly and approachable service.
We are driven by a commitment to deliver exceptional legal services marked by integrity, professionalism, and a deep respect for our clients and the community we serve. Our goal is to continuously grow and evolve as a unified team, dedicated to providing unwavering support and determination to our clients. We are determined to offer an unmatched law firm experience to individuals in Moreno Valley and the surrounding communities.
To schedule an initial consultation with an Amicus Legal Group personal injury attorney, contact us at (888) 588-1777. Your cosultation comes at no cost, and there is no fee unless we are awarded the financial recovery you deserve.
Over 2,000 happy clients • 20 years of service
We've been blessed to work with wonderful clients from all walks of life.
We're very proud of the testimonials we receive.
John-Paul took my civil case when no one else would because other lawyers didn't have confidence in my daughter who has special needs to testify, if needed. John-Paul won her case against the school district without a jury because he cared about my child, believed she was honest and deserved justice. He still doesn't mind taking my calls whenever I have a question regarding her case.