Personal Injury Attorneys In Rialto, CA
As a committed Rialto personal injury lawyer, John-Paul Serrao is dedicated to fighting for your deserved compensation and providing unwavering support throughout the entire process. Let us handle the legal intricacies and alleviate the financial strain, allowing you to focus on your recovery. Rest assured, we will diligently pursue justice on your behalf, advocating for your rights every step of the way.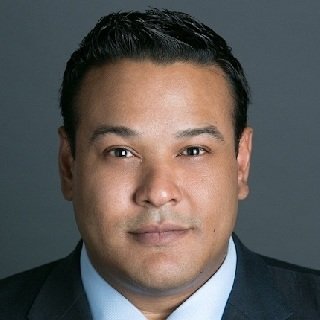 The Consultations Is Free. And We Earn Nothing Unless You Win. Submit Your Rialto Personal Injury Case Details And Let Us Work The Law On Your Behalf.
Rialto Personal Injury Lawyer: Playing A Crucial Role
Personal injuries can have a devastating impact on individuals and their loved ones. In Rialto, California, an experienced personal injury lawyer provides essential support and guidance to those affected by accidents and negligence. We work diligently to secure just compensation. This means we must hold responsible parties accountable. We serve to alleviate as much of the physical, emotional, and financial hardship caused by such incidents as we can. With our expertise, victims in the Rialto area can navigate the complex legal process with confidence. They can  know that their rights are protected and that justice is being pursued.
Lawsuit was on behalf of child burned in apartment that had faulty smoke detectors.  The Initial offer was $5,000. A lawsuit was filed and the case was settled prior to trial.
Lawsuit was filed by the family of child who suffered fatal injuries after being hit by street racer. We obtained a judgment for $1 million.
Can I Afford a Rialto Personal Injury Lawyer?
You can absolutely afford a Rialto personal injury lawyer. Our firm operates on a contingency fee basis, which means that our payment is contingent upon your compensation. In other words, you only pay us once we have successfully secured a financial recovery for you. This payment structure serves as our driving force and commitment to your case. With this arrangement, you can have full confidence in our unwavering advocacy for your rights until the very end.
The Importance of Hiring our Rialto Personal Injury Lawyer:
Legal Knowledge and Experience
Over the course of 20 years we have built a trusted reputation as winning personal injury lawyers in the Rialto area. We have accumulated extensive knowledge in the application of the laws and regulations specific to California personal injury law. We are adept at navigating even the toughest of negotiations and legal procedures, giving you the legal edge you need to succeed. All of this is to ensure that you receive the maximum measure of compensation you deserve.
Objective Assessment of Your Case
We understand that handling a personal injury claim on your own can be overwhelming and intimidating. That's why our dedicated attorneys are here to provide you with professional guidance every step of the way. Our goal is to empower you with an objective assessment of your case, free from any biases. We carefully evaluate the strength of your case, taking into account all relevant factors such as liability, damages, and insurance coverage. This comprehensive analysis allows us to provide you with an accurate estimation of the compensation you may be entitled to, putting you in a position of knowledge and confidence.
Skilled Negotiation and Effective Communication
Dealing with insurance companies can be a daunting task, especially when they attempt to settle personal injury claims for the lowest possible amount. However, with our experienced personal injury attorneys by your side, you can rest assured that your best interests will be vigorously protected. We possess exceptional negotiation skills and are well-versed in the ways that insurance adjusters communicate. When we come on board we level the playing field. Our goal is that you receive a fair settlement that comprehensively covers medical expenses, lost wages, pain and suffering, and any other relevant damages.
Litigation Expertise and Tireless Advocacy
While many personal injury cases are resolved through negotiation or alternative dispute resolution, some may require litigation and proceed to trial. In such instances, having a skilled litigator representing you can make a significant difference in the outcome of your case. Our dedicated Rialto attorneys are well-versed in the intricacies of the local court system. We painstakingly prepare a compelling case, gather and present evidence, and passionately advocate for your best interests in the courtroom. You can trust us to be your unwavering advocates, striving for justice and ensuring that your voice is heard.
We're Here to Protect Your Rights
We believe that seeking professional legal guidance should never be underestimated, especially when navigating the complexities of personal injury law. Hiring our Rialto personal injury lawyers is not only important, but impactful. It is a decision that can significantly effect the financial outcome of your case. We are dedicated towards you receiving the highest possible likelihood of obtaining fair compensation. We are eager to serve those in need, and glad that we can hand you the support and guidance you need during this challenging time.
With us, you can expect a friendly, compassionate, and robust approach to your case. We take the time to listen to your concerns, answer your questions, and address any anxieties you may have. We pride ourselves on building strong relationships with our clients based on trust, open communication, and a shared commitment to achieving the best possible outcome.
Remember, you don't have to face the complexities of a personal injury claim alone. Contact us today to schedule a consultation and let our skilled personal injury lawyers fight for your rights and advocate for the justice and compensation you deserve.
Types of Personal Injury Cases We Handle In Rialto, CA
Motor Vehicle Accidents
Motor vehicle accidents encompass a wide range of incidents, including car accidents, motorcycle accidents, truck accidents, and pedestrian accidents. Our experienced personal injury lawyers handle cases involving negligence, reckless driving, drunk driving, and other factors that contribute to these accidents. We work tirelessly to ensure our clients receive the compensation they deserve for their injuries and damages.
Workplace Injuries
When you suffer an injury in the workplace, you may be entitled to workers' compensation benefits. Our legal team has extensive knowledge of workers' compensation laws and can guide you through the process of filing a claim. We handle cases related to construction accidents, industrial accidents, repetitive strain injuries, and more.
Medical Malpractice
Medical malpractice occurs when a healthcare professional fails to provide a standard level of care, resulting in harm to the patient. If you or a loved one has been a victim of medical malpractice, we can help. Our attorneys have the expertise to navigate complex medical malpractice cases, including surgical errors, misdiagnosis, medication errors, and birth injuries.
Premises Liability
Premises liability cases involve injuries that occur on someone else's property due to hazardous conditions or negligent maintenance. We represent clients who have suffered slip and fall accidents, trip and fall accidents, injuries caused by inadequate security, and other premises-related incidents. Our goal is to hold property owners accountable for their negligence and secure compensation for our clients.
Product Liability
When a defective product causes injury or harm, you may have a product liability claim. Our legal team is well-versed in product liability laws and can handle cases involving dangerous pharmaceuticals, faulty medical devices, defective vehicles, and other defective products. We fight for the rights of injured consumers and pursue compensation from manufacturers, distributors, and other responsible parties.
Wrongful Death
Losing a loved one due to someone else's negligence or intentional actions is a devastating experience. Our compassionate attorneys provide support to families who have lost a loved one in wrongful death cases. We handle claims arising from car accidents, workplace accidents, medical malpractice, and other incidents, seeking justice and compensation for the surviving family members.
Dog Bites
Dog bites can result in severe physical and emotional trauma. If you have been attacked by a dog due to the owner's negligence or failure to control their pet, we can help you pursue a personal injury claim. Our lawyers understand the laws surrounding dog bites and will fight to protect your rights and obtain compensation for your injuries.
Slip and Fall Accidents
Slip and fall accidents can occur in various settings, such as supermarkets, restaurants, or private properties. If you have been injured in a slip and fall accident caused by hazardous conditions, such as wet floors or uneven surfaces, our legal team is here to assist you. We will investigate the circumstances of your accident and work to hold the responsible parties accountable.
Construction Accidents
Construction sites are inherently dangerous, and accidents can result in severe injuries or even fatalities. Our experienced personal injury lawyers handle construction accident cases, including falls from heights, electrocutions, machinery accidents, and more. We strive to secure maximum compensation for construction workers injured on the job.
Assault and Battery
Victims of assault and battery may have both criminal and civil legal recourse. Our lawyers provide support and representation to individuals who have been physically assaulted or subjected to battery. We will pursue legal action against the responsible party and seek compensation for your physical injuries, emotional distress, and other damages.
Nursing Home Abuse
Nursing home abuse is a grave concern, and we are dedicated to protecting the rights of vulnerable individuals residing in these facilities. If you suspect nursing home abuse or neglect, our attorneys can investigate the matter and take legal action against the responsible parties. We fight for the safety and well-being of nursing home residents.
Traumatic Brain Injuries
Traumatic brain injuries (TBIs) can have long-lasting and life-altering effects. Our personal injury lawyers have extensive experience representing individuals who have sustained TBIs due to accidents, falls, or acts of negligence. We work diligently to ensure our clients receive proper medical care and compensation for their injuries and related expenses.
Burn Injuries
Burn injuries can cause severe pain, disfigurement, and emotional trauma. Whether your burn injury resulted from a workplace accident, a defective product, or any other negligence-related incident, our legal team is prepared to advocate for your rights. We will pursue a personal injury claim to hold the responsible parties accountable and seek compensation for your suffering.
Spinal Cord Injuries
Spinal cord injuries can have a profound impact on a person's life, often leading to paralysis or significant mobility restrictions. Our experienced personal injury attorneys handle spinal cord injury cases resulting from car accidents, slip and fall accidents, workplace accidents, and more. We fight for justice and strive to secure the financial resources necessary for rehabilitation and ongoing care.
At our law firm, we specialize in handling a wide range of personal injury cases. Whether you have been injured in a motor vehicle accident, suffered harm due to medical malpractice, or experienced any other personal injury, we are here to help. Our dedicated team of attorneys will guide you through the legal process, fighting for your rights and pursuing fair compensation on your behalf.
Our Rialto Personal Injury Lawyer Has A Mission 
Our mission is to provide exceptional legal services with integrity, professionalism, and respect for our clients and the entire Rialto - Inland Empire community. We are dedicated to delivering unmatched representation and support to those who have suffered harm due to negligence or misconduct.
The  Amicus Legal Group upholds only the highest standards of professionalism and ethics. Each client receives personalized attention, respect, and compassionate guidance. Our lawyers listen attentively to your concerns, respond promptly to your emails, and ensure you are well-informed throughout the legal process.
At the Amicus Legal Group, your best interests are our priority. We are ready to get your transformative journey started. Contact us today to schedule a free consultation.
Why Choose Our Rialto Personal Injury Laywer?
We understand that you have numerous options when it comes to selecting a personal injury lawyer in Rialto. However, we firmly believe that our firm stands out from the rest. Here's what sets us apart:
Experience and Track Record in Rialto

Our team of highly skilled attorneys have over 20 years of experience in handling personal injury cases in or near Rialto, CA. We have a proven track record of success, having obtained substantial settlements for our valued clients. Our dedication to excellence and commitment to achieving favorable outcomes is unwavering.

Client-Centric Approach

At our firm, you are not just another case file. We prioritize client satisfaction and ensure that your needs are met throughout the legal process. We provide personalized attention, open lines of communication, and keep you informed about the progress of your case. You can trust that we will always act in your best interests.

Thorough Investigation and Preparation

Building a strong personal injury case in Rialto requires a comprehensive investigation and meticulous preparation. We leave no questions unanswered when gathering evidence, interviewing witnesses, and consulting with experts in Rialto. This diligent approach allows us to build a compelling case strategy tailored to your specific circumstances.

Aggressive Advocacy

We are fierce advocates for our clients' rights. Whether we are negotiating with insurance companies or presenting your case in court, we are relentless in pursuing the maximum compensation you deserve. Our personal injury attorneys are known for their tenacity. We will fight tirelessly on your behalf.

Compassionate Client Support in Rialto

Going through a personal injury can be a challenging and emotional experience. That's why we provide compassionate client support. We understand the difficulties you may be facing, and we are here to offer guidance, empathy, and support throughout the entire legal process.  Your well-being is our highest priority.
When seeking the best Rialto personal injury lawyer, it is crucial to prioritize experience, legal expertise and a client-centered approach. By entrusting your case to our firm you gain all of that and more. You gain access to a team of dedicated legal professionals. We will relentlessly pursue justice along with full and fair compensation for your injuries. Don't settle for anything less than the best—contact us today for a consultation.
Please note that this article is for informational purposes only and does not constitute legal advice. It is always recommended to consult with a qualified attorney to discuss the specific details of your case.
Dedicated Rialto Personal Injury Lawyer
Dealing with an injury can be overwhelming and distressing, but you don't have to face the aftermath alone. At Amicus Legal Group, we understand the difficulties you're going through, and we're here to provide the support you need. Our dedicated team of Rialto personal injury attorneys is committed to helping you navigate through the legal process and seeking the compensation you deserve.
Accessible and Responsive
When you choose Amicus Legal Group, you're not just hiring a personal injury lawyer, you're gaining an accessible advocate and responsive ally. When you become a client you become part of our family. If you've been injured in Rialto or the surrounding areas, don't hesitate to reach out to us for a free consultation. We actively listen to and welcome your story, which helps us to assess the merits of your case. Then we provide you with honest and compassionate legal guidance. Remember, you're not alone in this journey. The Amicus Legal Group is ready to support you every step of the way.
Visit our contact page or call us at (888) 588-1777 to get in touch with our team. We understand the urgency of your situation, and that's why we offer consultations free of charge. During the initial meeting, you will have the opportunity to discuss your case details with the attorney who will handle your case should you decide to move forward.
Mr. Serrao worked on my DUI charge earlier this year and all I can say is WOW! Not only did he keep me updated with the case but his knowledge of the process helped calm my nerves, which was very important to me. He showed care for me as a client and I can't thank him enough. I would recommend him to anyone in need of a quality criminal defense attorney.