Personal Injury Attorneys In Chino Hills, CA
As your Chino Hills personal injury lawyer we stand by your side to seek justice. Our primary objective is to secure the financial assistance you require and deserve as a victim of an accident. With sincere concern for the challenges you are enduring, we dedicate ourselves to shouldering the legal responsibilities on your behalf.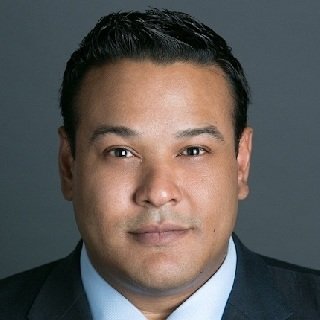 Schedule a Free Consultation. Enter Your Details Here:
Chino Hills Personal Injury Lawyer: We Go Above And Beyond
Life can sometimes take an unexpected and devastating turn. If you have found yourself injured in a car accident due to someone else's negligence, reach out to a trusted Chino Hills personal injury lawyer as soon as you're able.
For over two decades, we at the Amicus Legal Group have stood by over 2,000 folks like you, helping them get back on their feet financially.
We are not just about the numbers or the legal jargon. We genuinely care. Our goal? To make sure you're compensated fully – not just for the bruises or broken bones, but also for every bill that lands on your doorstep and every paycheck you miss out on.
And sometimes, the repercussions of an accident go beyond the obvious. That's why it's crucial to chat with us. Our attorneys dig deep, considering every angle to figure out the real impact on your life and what you're truly owed. We welcome your questions and encourage you to contact us today.
Why Choose the Amicus Legal Group as Your Personal Injury Lawyers In Chino Hills?
Lawsuit was on behalf of child burned in apartment that had faulty smoke detectors.  The Initial offer was $5,000. A lawsuit was filed and the case was settled prior to trial.
Lawsuit was filed by the family of child who suffered fatal injuries after being hit by street racer. We obtained a judgment for $1 million.
Can I Afford A Chino Hills Personal Injury Lawyer?
Absolutely, you can afford our personal injury lawyer services in Chino Hills. Here's the thing: we work on a "you-win-we-get-paid" model. So, no upfront costs or retainer fees. We get paid when we successfully get compensation for you. We're all in to help you out without any financial stress from the start. Why not chat with us for free to discuss your case?
Why Hire A Chino Hills Personal Injury Lawyer?
Following an accidental injury, you might find yourself questioning whether you need to engage the services of a personal injury lawyer. The truth is, utilizing a highly skilled attorney who specializes in personal injury law in the Southern California region of Chino Hills can truly make a substantial difference in your case. Let's elaborate on the reasons why:
Local Expertise
Personal injury laws can vary significantly from state to state. As Chino Hills personal injury lawyers we possess an in-depth understanding of California's unique personal injury laws and relevant legal precedents. As locally opearting attorneys, we have accumulated a breadth of knowledge and cultivated valuable connections throughout the legal landscape of the greater Inland Empire. These established resources provide you with a distinct advantage.
Thorough Case Assessment
By seeking counsel from a personal injury lawyer, you gain access to their expertise in assessing the strength of your case. Our team will carefully evaluate the specific circumstances surrounding your accident, identifying the negligence of liable parties. We determine the most appropriate legal course of action so you don't have to.
Exceptional Negotiation Abilities
Personal injury lawyers possess exceptional negotiation skills honed through years of experience. As your legal representatives, we are well-versed in engaging with insurance companies and opposing counsel on your behalf. Our aim is to secure a fair settlement that maximizes your compensation. Through strategic negotiation tactics, persuasive arguments, and a deep understanding of the intricacies of personal injury law, we tirelessly advocate for your best interests.
Extensive Litigation Experience
Although many personal injury cases are resolved through settlements, some may require litigation to reach a just resolution. In such instances, you can rest upon the strength of our seasoned trial attorneys. We possess the necessary litigation skills, courtroom presence, and legal acumen to represent you effectively before a judge and jury. We are prepared to navigate the complexities of the legal process for you, ensuring your rights are vigorously defended.
Alleviation of Stress
Dealing with the aftermath of an injury can be an incredibly challenging and stressful time. Hiring a personal injury lawyer allows you to shift the burden of legal proceedings onto our capable shoulders. Our commitment to shouldering the legal heavy-lifting provides you with peace of mind. When you know that your rights are being fiercely protected, then you can prioritize your well-being and overall recovery. We believe that you'll come to appreciate this decision. This will relieve you of undue stress. It is our hope that you are enabled to navigate this difficult period with greater ease.
FAQ's About Hiring A Personal Injury Lawyer In Chino Hills, CA
 After a personal injury accident, your health and safety should be your top priority. Seek medical attention for your injuries, even if they seem minor at first. Document the incident by taking photos of the accident scene, injuries, and any property damage. Collect contact information from any witnesses present. It is important to avoid discussing the accident with insurance adjusters or signing any documents without consulting with a personal injury lawyer first.
The statute of limitations for personal injury claims in California varies depending on the type of case and the responsible party. In general, you have two years from the date of the injury to file a personal injury lawsuit. However, certain exceptions and shorter deadlines may apply, such as when the defendant is a government entity. It is crucial to consult with a personal injury lawyer as soon as possible to ensure you meet all applicable deadlines.
 California follows the legal principle of comparative negligence, which means that even if you are partially at fault for the accident, you may still be eligible to recover damages. However, the amount of compensation you receive may be reduced based on your percentage of fault. A skilled personal injury lawyer can evaluate the circumstances of your case, determine liability, and guide you through the legal process to maximize your recovery.
The time it takes to resolve a personal injury case varies depending on several factors, including the complexity of the case, the extent of your injuries, and the willingness of the insurance company to negotiate a fair settlement. While some cases can be settled relatively quickly, others may require litigation and can take longer to reach a resolution. Rest assured that our team will work diligently to move your case forward as efficiently as possible while ensuring your best interests are protected.
In a personal injury case, you may be eligible to claim various types of damages, including:
Medical expenses: This includes the cost of past and future medical treatments, surgeries, medications, rehabilitation, and therapy related to your injuries.
Lost wages: If your injuries have caused you to miss work, you may seek compensation for the income you would have earned during that time.
Pain and suffering: Non-economic damages, such as physical pain, emotional distress, and the impact on your quality of life, may also be recoverable.
Property damage: If your personal property was damaged in the accident, such as your vehicle in a car accident, you can seek reimbursement or repair costs.
Insurance companies may offer a settlement soon after an accident, often hoping to minimize their own liability. It is important to consult with a personal injury lawyer before accepting any settlement. They will review the offer and assess whether it adequately covers your damages and future expenses. Remember, once you accept a settlement, you typically forfeit your right to seek additional compensation in the future. An attorney can negotiate on your behalf to ensure you receive a fair settlement that reflects the full extent of your injuries and losses.
If you have any further questions or concerns specific to your personal injury case in Chino Hills, we encourage you to reach out to us for a personalized consultation. Our experienced attorneys are here to provide you with the guidance and support you need during this challenging time.
Our Chino Hills Personal Injury Law Experience 
Motor Vehicle Accidents
Motor vehicle accidents encompass a wide range of incidents, including car accidents, motorcycle accidents, truck accidents, and pedestrian accidents. Our experienced personal injury lawyers handle cases involving negligence, reckless driving, drunk driving, and other factors that contribute to these accidents. We work tirelessly to ensure our clients receive the compensation they deserve for their injuries and damages.
Workplace Injuries
When you suffer an injury in the workplace, you may be entitled to workers' compensation benefits. Our legal team has extensive knowledge of workers' compensation laws and can guide you through the process of filing a claim. We handle cases related to construction accidents, industrial accidents, repetitive strain injuries, and more.
Medical Malpractice
Medical malpractice occurs when a healthcare professional fails to provide a standard level of care, resulting in harm to the patient. If you or a loved one has been a victim of medical malpractice, we can help. Our attorneys have the expertise to navigate complex medical malpractice cases, including surgical errors, misdiagnosis, medication errors, and birth injuries.
Premises Liability
Premises liability cases involve injuries that occur on someone else's property due to hazardous conditions or negligent maintenance. We represent clients who have suffered slip and fall accidents, trip and fall accidents, injuries caused by inadequate security, and other premises-related incidents. Our goal is to hold property owners accountable for their negligence and secure compensation for our clients.
Product Liability
When a defective product causes injury or harm, you may have a product liability claim. Our legal team is well-versed in product liability laws and can handle cases involving dangerous pharmaceuticals, faulty medical devices, defective vehicles, and other defective products. We fight for the rights of injured consumers and pursue compensation from manufacturers, distributors, and other responsible parties.
Wrongful Death
Losing a loved one due to someone else's negligence or intentional actions is a devastating experience. Our compassionate attorneys provide support to families who have lost a loved one in wrongful death cases. We handle claims arising from car accidents, workplace accidents, medical malpractice, and other incidents, seeking justice and compensation for the surviving family members.
Dog Bites
Dog bites can result in severe physical and emotional trauma. If you have been attacked by a dog due to the owner's negligence or failure to control their pet, we can help you pursue a personal injury claim. Our lawyers understand the laws surrounding dog bites and will fight to protect your rights and obtain compensation for your injuries.
Slip and Fall Accidents
Slip and fall accidents can occur in various settings, such as supermarkets, restaurants, or private properties. If you have been injured in a slip and fall accident caused by hazardous conditions, such as wet floors or uneven surfaces, our legal team is here to assist you. We will investigate the circumstances of your accident and work to hold the responsible parties accountable.
Construction Accidents
Construction sites are inherently dangerous, and accidents can result in severe injuries or even fatalities. Our experienced personal injury lawyers handle construction accident cases, including falls from heights, electrocutions, machinery accidents, and more. We strive to secure maximum compensation for construction workers injured on the job.
Assault and Battery
Victims of assault and battery may have both criminal and civil legal recourse. Our lawyers provide support and representation to individuals who have been physically assaulted or subjected to battery. We will pursue legal action against the responsible party and seek compensation for your physical injuries, emotional distress, and other damages.
Nursing Home Abuse
Nursing home abuse is a grave concern, and we are dedicated to protecting the rights of vulnerable individuals residing in these facilities. If you suspect nursing home abuse or neglect, our attorneys can investigate the matter and take legal action against the responsible parties. We fight for the safety and well-being of nursing home residents.
Traumatic Brain Injuries
Traumatic brain injuries (TBIs) can have long-lasting and life-altering effects. Our personal injury lawyers have extensive experience representing individuals who have sustained TBIs due to accidents, falls, or acts of negligence. We work diligently to ensure our clients receive proper medical care and compensation for their injuries and related expenses.
Burn Injuries
Burn injuries can cause severe pain, disfigurement, and emotional trauma. Whether your burn injury resulted from a workplace accident, a defective product, or any other negligence-related incident, our legal team is prepared to advocate for your rights. We will pursue a personal injury claim to hold the responsible parties accountable and seek compensation for your suffering.
Spinal Cord Injuries
Spinal cord injuries can have a profound impact on a person's life, often leading to paralysis or significant mobility restrictions. Our experienced personal injury attorneys handle spinal cord injury cases resulting from car accidents, slip and fall accidents, workplace accidents, and more. We fight for justice and strive to secure the financial resources necessary for rehabilitation and ongoing care.
At our law firm, we specialize in handling a wide range of personal injury cases. Whether you have been injured in a motor vehicle accident, suffered harm due to medical malpractice, or experienced any other personal injury, we are here to help. Our dedicated team of attorneys will guide you through the legal process, fighting for your rights and pursuing fair compensation on your behalf.
How We Serve As Your Personal Injury Lawyer In Chino Hills
A personal injury attorney specializes in providing dedicated advocacy for individuals who have suffered harm as a result of the negligence or misconduct of others. Our primary focus is to ensure our clients receive just compensation for their injuries and other associated losses. We go above and beyond in conducting thorough investigations. This includes gathering compelling evidence, negotiating with insurance companies, and, when necessary, taking decisive legal action.
Attorneys That Thoroughly Investigte
One crucial and fundamental aspect of any personal injury case is the meticulous gathering of evidence. This involves conducting comprehensive, localized investigations to uncover crucial evidence that substantiates and bolsters your claim. Our team is committed to fulfilling the following essential duties:
1. Interviewing Key Witnesses:
We proactively track down witnesses to the accident or incident, meticulously interviewing them to obtain invaluable testimonies that fortify your case.
2. Scrutinizing Medical Records:
To establish the full extent of your injuries and comprehensively grasp their impact on your life, our attorneys carefully review your medical records. We also collaborate with esteemed medical experts to gain their insights and professional support. Know that our legal team possesses expertise in gathering all pertinent documentation and evidence.
3. Obtaining and Analyzing Surveillance Footage:
In cases where accidents occur in public spaces or are captured by surveillance cameras, we employ diligent efforts to acquire and thoroughly analyze the available footage. This critical step substantiates your claim with visual evidence.
Committed Legal Representation
We serve as your trusted legal partners and fierce advocates throughout the entire legal process. Our overarching responsibilities encompass:
1. Skillful Preparation and Filing of Legal Documents:
Personal injury cases involve a complex array of legal paperwork. We handle this so you don't have to. Our experienced attorneys meticulously prepare and file all necessary documents, ensuring strict adherence to court rules and deadlines.
2. Diligent Negotiations for Equitable Settlements:
We engage in skillful negotiations with insurance companies or the opposing party, striving to secure a fair settlement that adequately compensates you for your injuries and losses. Our goal is to maximize your recovery.
3. Persuasive Presentation of Your Case:
In the event that a settlement cannot be reached, our dedicated legal team is fully prepared to litigate your case in court. Our personal injury attorneys will employ their expertise to deliver compelling arguments, artfully cross-examine witnesses, and tenaciously advocate for your rights before the judge and jury.
4. Comprehensive Management of Legal Procedures:
Guiding you through each step of the legal process, our attorneys ensure that you are well-informed about important developments. Additionally, we provide expert advice to empower you in making informed decisions, particularly during negotiations, leveraging our experience to safeguard your best interests.
Contact Our Chino Hills Personal Injury Lawyers Today
If you or your loved one has experienced a personal injury in Chino Hills, don't waste another moment in your pursuit of the justice you rightfully deserve. Get in touch with our committed team of personal injury attorneys today to schedule a complimentary consultation. We will thoroughly assess the details of your case and provide you with a clear explanation of your legal options.
Keep in mind that time is of the essence in personal injury cases. Vital evidence can vanish, recollections of witnesses may fade, and statutes of limitations may come into effect. Delay no further—allow us to vigorously advocate for your rights and assist you in obtaining the compensation that is rightfully yours.
Arranging an initial consultation with a personal injury lawyer at Amicus Legal Group is a hassle-free process. You can easily reach us by phone call at: (888) 588-1777 or by leaving us a message in our contact form. Rest assured that our consultations are always provided free of charge. It's important to remember that we only collect our fees once we have successfully obtained a recovery on your behalf.
Over 2,000 happy clients • 20 years of service
We've been blessed to work with wonderful clients from all walks of life.
We're very proud of the testimonials we receive.
John-Paul took my civil case when no one else would because other lawyers didn't have confidence in my daughter who has special needs to testify, if needed. John-Paul won her case against the school district without a jury because he cared about my child, believed she was honest and deserved justice. He still doesn't mind taking my calls whenever I have a question regarding her case.