Personal Injury Attorneys In Jurupa Valley, CA
A Jurupa Valley personal injury lawyer is your ally in the pursuit of justice. It is our job to acquire the financial relief you need and deserve as an accident victim. With care and compassion for the difficulties you are facing, we commit ourselves to shouldering your legal burdens so that you don't have to. Your only job should be to focus on healing. Let us take over the battle for your right to be fully compensated for your losses.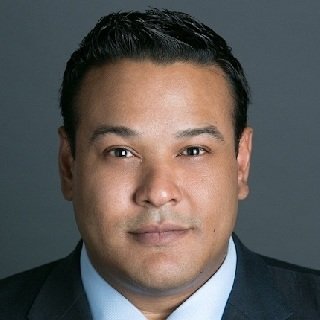 Consultations Are Free. We Earn Nothing Unless We Recover For You. Submit Your Jurupa Valley Personal Injury Case Details Below And Let Us Leverage the Law On Your Behalf.
Jurupa Valley Personal Injury Lawyer: Going Above and Beyond
If you have been injured due to someone else's negligence, it is wise to seek out a trusted legal advocate as soon as you are physically and mentally capable. Over the span of 20 years our team of experienced Jurupa Valley personal injury lawyers at the Amicus Legal Group have had the pleasure of serving over 2,000 happy clients and recuperating millions in compensation.
Our purpose is to ensure that you receive the maximum compensation possible. The amount that you recoup should cover not just the physical pain and suffering you have endured, but every other associated financial burden as well. There is often a host of medical expenses that accrue when it comes to personal injury accidents, both now and later on. Then, there is also the inability to work and therefore the loss of income.
In addition, many other damages may also exist as a result of the incident, even that which you may not be accounting for. That is why we encourage you to reach out to us. Let our skilled attorneys start assessing the sum totals that may apply to your particular scenario.
Why Choose the Amicus Legal Group?
Lawsuit was on behalf of child burned in apartment that had faulty smoke detectors.  The Initial offer was $5,000. A lawsuit was filed and the case was settled prior to trial.
Lawsuit was filed by the family of child who suffered fatal injuries after being hit by street racer. We obtained a judgment for $1 million.
Why Choose to Hire a Jurupa Valley Personal Injury Lawyer?
In the aftermath of an accident in Jurupa Valley, you may be wondering whether hiring a personal injury lawyer is necessary. The truth is, utilizing the services of a skilled attorney specializing in personal injury law in your area of Southern California can make a significant difference in your case. Here's why:
Local Expertise
Personal injury laws vary state by state. For this reason, a Jurupa Valley personal injury lawyer possesses in-depth knowledge of personal injury laws and relevant legal precedents in California. Accordingly, as local attorney's we possess knowledge and connections that serve as invaluable resources throughout the legal journey.
Case Assessment
By consulting with a personal injury lawyer, you gain access to their ability to assess the strength of your case. In addition, when we evaluate the circumstances surrounding your accident, we identify liable parties, and determine the appropriate legal course of action.
Negotiation Abilities
Personal injury lawyers are skilled negotiators. This means that we are capable of engaging with insurance companies and opposing counsel on your behalf, striving to secure a fair settlement. Our negotiation tactics are always designed to maximize your compensation.
Litigation Experience
While many personal injury cases are resolved through settlements, some may require litigation. Rest assured, we are experienced trial attorneys. Likewise, our lawyers are well-equipped to represent you in front of a judge and jury if that becomes necessary.
Reduced Stress
When you are dealing with the aftermath of an injury, life can become overwhelming. Hiring a personal injury lawyer alleviates the burden of legal proceedings. Moreover, this allows you to focus on your recovery while we handle the legal heavy-lifting. We guarantee that you'll be glad you did. There is nothing to lose except the stress that you don't need anyway.
The Role of a Jurupa Valley Personal Injury Lawyer
A personal injury lawyer in Jurupa Valley, CA specializes in advocating for individuals who have been injured due to the negligence or misconduct of others. Primarily, it is our goal to help our clients recover fair compensation for their injuries and other losses. We investigate every available fact and circumstance surrounding the incident. Basically, we gather all evidence, negotiate with insurance companies, and, if necessary, take your case to court.
Investigation and Gathering Evidence
There is one critical aspect of any personal injury case. That is, the gathering of evidence. This includes conducting a thorough, localized investigation to uncover evidence that supports your claim. This duty involves some key basics:
1. Interviewing Witnesses:
Your lawyer will track down witnesses to the accident or incident, interviewing them to gather valuable testimonies that strengthen your case.
2. Reviewing Medical Records:
In order to establish the extent of your injuries and their impact on your life, your lawyer will carefully review your medical records. Furthermore, we will consult with medical experts for collaboration and support. As personal injury lawyers we are experts at gathering all relevant documentation and evidence.
3. Collecting Surveillance Footage:
In cases where accidents occur in public places or are captured on security cameras, your lawyer will obtain and analyze surveillance footage in Jurupa Valley to substantiate your claim.
Legal Representation
We act as your trusted legal partner and advocate throughout the entire process. We represent your interests and ensure that your rights are protected. Our responsibilities include:
1. Filing Legal Documents:
Personal injury cases involve a multitude of legal paperwork. Your lawyer will prepare and file all necessary documents, ensuring compliance with court rules and deadlines.
2. Negotiating Settlements:
We engage in negotiations with insurance companies or the opposing party, making every effort to reach a fair settlement that compensates you adequately for your injuries and losses.
3. Presenting Your Case:
If a settlement cannot be reached, your lawyer will litigate your case in court. Specifically, a personal injury lawyer will present compelling arguments, cross-examine witnesses, and advocate for your rights to the judge and jury.
4. Managing Legal Procedures:
As your personal injury lawyer will guide you through every step of the legal process. Furthermore, we keep you regularly informed about important developments. Additionally, we offer you expert advice to help you make informed decisions, especially during negotiations.
FAQ's About Hiring A Personal Injury Lawyer
We are like most personal injury lawyers in Jurupa Valley, California, that is, we work on a contingency fee basis. A contingency basis fee means that we only get paid if we win your case. Our fees are a percentage of the settlement or award you receive, making us accessible for any individual who is seeking legal representation in Jurupa Valley.
Jurupa Valley personal injury law goes according to its state of California's statute of limitations. That is, two years from the date of the injury. However, certain circumstances may affect this timeline. Consult with our lawyers as soon as possible to avoid missing any deadlines.
The duration of a personal injury case varies depending on its complexity, the extent of injuries, and other factors. Some cases may settle within months, while others may take years to reach a conclusion. Your lawyer can provide a more accurate estimate based on the specifics of your case.
While it's officially possible to handle a personal injury case on your own, it's not recommended. The legal system is complex, and insurance companies often try to minimize payouts. Without having a skilled lawyer by your side you will be at a disadvantage. The insurance companies have legal representation and so should you. That will significantly improve your chances of securing fair compensation.
The amount of compensation you may receive for your personal injury claim depends on various factors. This includes the severity of your injuries, the impact on your life, medical expenses, lost wages, and more. An experienced lawyer will assess the details of your case and strive to fully maximize your compensation.
If an insurance company offers you a settlement, it's critical to consult with a personal injury lawyer before accepting or signing anything. Insurance companies often try to settle for the lowest amount possible. Your lawyer can evaluate the offer and negotiate on your behalf for a truly fair settlement.
Please keep in mind that the above responses provide general information to frequently asked questions, and the details of your specific case may differ. In order to obtain personalized advice tailored to your unique circumstances, consult with our knowledgeable personal injury lawyers today. We are ready to assist with your questions and concerns.
Types of Personal Injury Cases We Handle In Jurupa Valley
Motor Vehicle Accidents
Motor vehicle accidents encompass a wide range of incidents, including car accidents, motorcycle accidents, truck accidents, and pedestrian accidents. Our experienced personal injury lawyers handle cases involving negligence, reckless driving, drunk driving, and other factors that contribute to these accidents. We work tirelessly to ensure our clients receive the compensation they deserve for their injuries and damages.
Workplace Injuries
When you suffer an injury in the workplace, you may be entitled to workers' compensation benefits. Our legal team has extensive knowledge of workers' compensation laws and can guide you through the process of filing a claim. We handle cases related to construction accidents, industrial accidents, repetitive strain injuries, and more.
Medical Malpractice
Medical malpractice occurs when a healthcare professional fails to provide a standard level of care, resulting in harm to the patient. If you or a loved one has been a victim of medical malpractice, we can help. Our attorneys have the expertise to navigate complex medical malpractice cases, including surgical errors, misdiagnosis, medication errors, and birth injuries.
Premises Liability
Premises liability cases involve injuries that occur on someone else's property due to hazardous conditions or negligent maintenance. We represent clients who have suffered slip and fall accidents, trip and fall accidents, injuries caused by inadequate security, and other premises-related incidents. Our goal is to hold property owners accountable for their negligence and secure compensation for our clients.
Product Liability
When a defective product causes injury or harm, you may have a product liability claim. Our legal team is well-versed in product liability laws and can handle cases involving dangerous pharmaceuticals, faulty medical devices, defective vehicles, and other defective products. We fight for the rights of injured consumers and pursue compensation from manufacturers, distributors, and other responsible parties.
Wrongful Death
Losing a loved one due to someone else's negligence or intentional actions is a devastating experience. Our compassionate attorneys provide support to families who have lost a loved one in wrongful death cases. We handle claims arising from car accidents, workplace accidents, medical malpractice, and other incidents, seeking justice and compensation for the surviving family members.
Dog Bites
Dog bites can result in severe physical and emotional trauma. If you have been attacked by a dog due to the owner's negligence or failure to control their pet, we can help you pursue a personal injury claim. Our lawyers understand the laws surrounding dog bites and will fight to protect your rights and obtain compensation for your injuries.
Slip and Fall Accidents
Slip and fall accidents can occur in various settings, such as supermarkets, restaurants, or private properties. If you have been injured in a slip and fall accident caused by hazardous conditions, such as wet floors or uneven surfaces, our legal team is here to assist you. We will investigate the circumstances of your accident and work to hold the responsible parties accountable.
Construction Accidents
Construction sites are inherently dangerous, and accidents can result in severe injuries or even fatalities. Our experienced personal injury lawyers handle construction accident cases, including falls from heights, electrocutions, machinery accidents, and more. We strive to secure maximum compensation for construction workers injured on the job.
Assault and Battery
Victims of assault and battery may have both criminal and civil legal recourse. Our lawyers provide support and representation to individuals who have been physically assaulted or subjected to battery. We will pursue legal action against the responsible party and seek compensation for your physical injuries, emotional distress, and other damages.
Nursing Home Abuse
Nursing home abuse is a grave concern, and we are dedicated to protecting the rights of vulnerable individuals residing in these facilities. If you suspect nursing home abuse or neglect, our attorneys can investigate the matter and take legal action against the responsible parties. We fight for the safety and well-being of nursing home residents.
Traumatic Brain Injuries
Traumatic brain injuries (TBIs) can have long-lasting and life-altering effects. Our personal injury lawyers have extensive experience representing individuals who have sustained TBIs due to accidents, falls, or acts of negligence. We work diligently to ensure our clients receive proper medical care and compensation for their injuries and related expenses.
Burn Injuries
Burn injuries can cause severe pain, disfigurement, and emotional trauma. Whether your burn injury resulted from a workplace accident, a defective product, or any other negligence-related incident, our legal team is prepared to advocate for your rights. We will pursue a personal injury claim to hold the responsible parties accountable and seek compensation for your suffering.
Spinal Cord Injuries
Spinal cord injuries can have a profound impact on a person's life, often leading to paralysis or significant mobility restrictions. Our experienced personal injury attorneys handle spinal cord injury cases resulting from car accidents, slip and fall accidents, workplace accidents, and more. We fight for justice and strive to secure the financial resources necessary for rehabilitation and ongoing care.
At our law firm, we specialize in handling a wide range of personal injury cases. Whether you have been injured in a motor vehicle accident, suffered harm due to medical malpractice, or experienced any other personal injury, we are here to help. Our dedicated team of attorneys will guide you through the legal process, fighting for your rights and pursuing fair compensation on your behalf.
Every Jurupa Valley Personal Injury Case is Unique
We prioritize a personalized approach to every personal injury case we handle. Moreover, we fully acknowledge that each victim's situation is distinct, and what may work in one case may not be applicable to another. Finally, tailoring our strategies to the specific challenges of your case, we maximize the chances of obtaining a positive result. We encourage you to reach out to us today, and let us evaluate the rightful compensation you deserve, both now and in the future.
Personal Injury Lawyers With A Purpose 
At the Amicus Legal Group, our purpose extends far beyond serving as Jurupa Valley personal injury lawyers. We are driven by a mission to provide exceptional legal services marked by integrity, professionalism, and profound respect for our clients and the community we serve.
As a tightly-knit team, we are constantly evolving, working in harmony towards a shared vision of a brighter future. Especially, our goal is to lighten the burdens of individuals who have suffered physical or emotional harm as a result of negligence or misconduct. Armed with our extensive knowledge and experience, we wholeheartedly champion your cause and navigate the intricate legal landscape on your behalf.
In our pursuit of excellence, we adhere to the highest standards of professionalism and ethics. We believe that every client deserves personalized attention, respect, and compassionate guidance throughout the legal process. You can trust that we will listen attentively to your concerns, answer your questions, and keep you informed at every step. Our transparent and open communication ensures that you are empowered and actively involved in your case.
Your best interests are at the heart of everything we do. Contact us today to schedule a consultation and let us embark on this transformative journey together.
Why Choose the Amicus Legal Group as Your Jurupa Valley Personal Injury Lawyer?
Here are the reasons why you should choose us:
Proven Track Record
Over the course of 20 years we've made over 2,000 clients happy. Our experienced personal injury attorneys have a strong history of successfully handling diverse personal injury cases. We've secured significant settlements and verdicts, ensuring maximum compensation for their injuries, damages, and losses.
Client-Centered Approach
Your needs are our top priority. We take the time to understand your unique circumstances and goals. With personalized attention and guidance, we work tirelessly to achieve the best possible outcomes for you.
Extensive Resources
Our network includes professionals and resources beyond legal expertise. From medical experts to accident reconstruction specialists, we leverage these resources to build a robust case that supports your claim.
Transparent Communication
Open and transparent communication is vital to us. We keep you informed about case progress, promptly address your questions, and provide honest assessments. You'll have a clear understanding of the process and your options at every stage.
Compassionate Representation
We approach your case with compassion and empathy. We understand the impact of personal injuries and aim to alleviate your stress. Our lawyers fight for your rights while providing support during this challenging time.
Tailored Legal Strategies
We believe in customized approaches. Our skilled lawyers thoroughly assess your case, identify strengths and challenges, and develop a strategy aligned with your goals. With our experience and expertise, we strive for the best possible outcome.
Strong Negotiation Skills
We excel at negotiation and have a proven track record of securing favorable settlements. We counter tactics used by insurance companies to undervalue claims, tirelessly advocating for your rights and fair compensation.
Trial-Ready Preparation
While settlements are preferred, we prepare every case as if it were going to trial. We gather evidence, conduct thorough investigations, and build a compelling case. Our dedication sends a clear message that we're fully prepared to go to trial if needed.
Continued Support
Lastly, our commitment extends beyond case resolution. We provide ongoing support and assistance, recognizing that the effects of personal injuries can be long-lasting. We're here to help you move forward with your life.
Choose Amicus Legal Group for exceptional representation in your personal injury case. Contact us today to get started.
Please note that this article is for informational purposes only and does not constitute legal advice. It is always recommended to consult with a qualified attorney to discuss the specific details of your case.
Contact Our Jurupa Valley Personal Injury Lawyers Today
If you or a loved one has suffered a personal injury in Jurupa Valley, don't wait another moment to seek the justice you deserve. Contact our dedicated team of personal injury lawyers today for a free consultation. We will evaluate your case, and confidently explain your legal options. You can lean on us to provide you with the guidance you need to make informed decisions.
Remember, time is of the essence when it comes to personal injury cases. Evidence can disappear, witnesses' memories may fade, and statutes of limitations may apply. Don't delay—let us fight for your rights and help you secure the compensation you are entitled to.
Scheduling an initial consultation with a personal injury attorney from Amicus Legal Group is easy. Please visit our contact page or simply call us at (888) 588-1777. Consultations are always free. And remember, we earn nothing until we have earned a recovery for you.
Over 2,000 happy clients • 20 years of service
We've been blessed to work with wonderful clients from all walks of life.
We're very proud of the testimonials we receive.
John-Paul is well known in our community as a smart and effective criminal defense lawyer who is sensitive to his clients' situations and responsive to their needs. I refer my clients to him with confidence when they need help with the criminal justice system.