San Bernardino Personal Injury Attorneys
In San Bernardino, we're not just your personal injury lawyers – we are your allies in the quest for justice. We genuinely understand the hurdles you face as an accident survivor, and our goal is to ensure you get the financial help you truly deserve. While you focus on healing and getting back to your life, trust us to handle the legal battles. Your recovery is our priority, and fighting for your rightful compensation is our promise.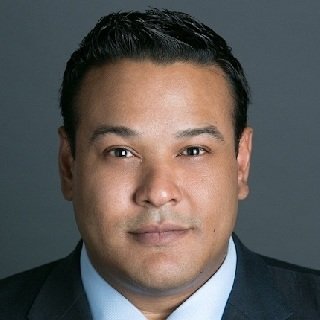 Free Case Evaluation
Use our confidential and secure form to tell us about your situation. We are here to help.
Fighting For What You Deserve
When you find yourself hurt due to someone else's mistakes, it's time to get a legal champions in your corner. For two decades, our team of dedicated San Bernardino personal injury lawyers has stood by the side of over 2,000 clients, helping reclaim millions.
The Amicus Legal Group fights for what you deserve – not just for the physical pain and the bills that keep piling up, but the emotional toll as well. Between immediate medical costs and those that might come up later, plus the wages you've missed out on, the financial stress can be overwhelming.
And sometimes, there are hidden damages you might not even think about. That's why we're here. Reach out to us, and we'll explore every angle to ensure you get every penny you deserve. We're here for you, every step of the way.
Why Choose the Amicus Legal Group?
Can I Afford A Personal Injury Lawyer?
Yes, you absolutely can afford our legal services. We go to work for you on a contingency fee basis, meaning we don't require an upfront retainer fee. You only pay us if we successfully achieve a monetary recovery for you. Contact us for a complimentary consultation where we'll discuss the specifics of your case.
Lawsuit was on behalf of child burned in apartment that had faulty smoke detectors.  The Initial offer was $5,000. A lawsuit was filed and the case was settled prior to trial.
Lawsuit was filed by the family of child who suffered fatal injuries after being hit by street racer. We obtained a judgment for $1 million.
The Most Common Causes of Personal Injury in San Bernardino, California
Personal injury incidents occur unexpectedly and have the potential to cause physical, emotional, and financial hardships. San Bernardino is no exception to this unfortunate reality. Common causes of personal injury accidents include:
1. Motor Vehicle Accidents:
Motor vehicle accidents remain one of the leading causes of personal injury in San Bernardino. These include car accidents, motorcycle accidents and truck accidents.  With a bustling population and a network of busy roads and highways, collisions are unfortunately common. Distracted driving, speeding, drunk driving, and reckless behavior contribute significantly to the high number of accidents.
We understands the intricate details of car accident cases. We can guide you through the legal process, allowing you to focus on recovery while they handle the complexities of your claim.
2. Slip and Fall Accidents:
Slip and fall accidents occur frequently and can result in severe injuries. Factors such as wet floors, uneven surfaces, inadequate lighting, and lack of warning signs contribute to these incidents. Property owners have a responsibility to maintain safe premises, but negligence in addressing hazards can lead to accidents. Awareness of one's surroundings and prompt reporting of any potential hazards can help prevent such accidents.
We will conduct a thorough investigation to gather evidence, such as photographs, surveillance footage, witness statements, and maintenance records. Our team works to secure compensation for medical expenses, rehabilitation, pain and suffering, and other damages.
3. Workplace Accidents:
San Bernardino's diverse economy relies on various industries, and workplace accidents pose a significant risk to employees. These accidents can result from unsafe working conditions, lack of proper training, inadequate safety measures, or equipment failure. Industries such as construction, manufacturing, and transportation often see a higher incidence of workplace injuries. Employers must prioritize employee safety by implementing and enforcing safety protocols and providing appropriate training and protective equipment.
We can guide you through the claims process, ensuring you receive appropriate medical treatment and financial compensation for lost wages, rehabilitation costs, and other damages.
4. Medical Negligence:
Medical malpractice cases continue to surface as a leading cause of personal injury in San Bernardino. Errors made by healthcare professionals, including misdiagnosis, surgical mistakes, medication errors, and birth injuries, can have devastating consequences. Patients must be proactive in seeking second opinions, asking questions, and ensuring open communication with healthcare providers to reduce the risk of medical negligence.
In order to prove medical malpractice it requires a comprehensive understanding of medical procedures and the ability to establish a breach of the standard of care. We work alongside medical experts to review medical records, consult with specialists, and build a strong case. We advocate for your rights, seeking compensation for medical expenses, ongoing treatment, loss of earning capacity, and other damages incurred due to the negligence of healthcare professionals.
5. Premises Liability:
Premises liability cases encompass a range of incidents, such as dog bites, swimming pool accidents, and inadequate security leading to assaults. Property owners are responsible for maintaining safe premises for visitors and guests. Failing to address known dangers or providing inadequate security measures can result in personal injury claims. Individuals must remain cautious and report any hazardous conditions they encounter on someone else's property.
A Personal Injury Lawyer's Responsibilities
As San Bernardino personal injury attorneys, we're here to champion those hurt by others' negligence. We're deeply rooted in the Inland Empire, understanding the unique facets of our community. Our goal is simple: to get you full and fair compensation. We gather solid evidence, negotiate fiercely with insurance companies, and if needed, stand by your side in court. Some of our core responsibilities include:
1. Interviewing Witnesses
Our experienced legal professionals proactively locate and interview witnesses to the accident or incident. By capturing their invaluable testimonies, we significantly bolster your case.
2. Scrutinizing Medical Records
In order to establish the full extent of your injuries and comprehend their profound impact on your life, our skilled attorneys throughly review your medical records. Moreover, we collaborate with respected medical experts to gain their insights and support. Our expertise lies in gathering and presenting all pertinent documentation and evidence.
3. Securing Surveillance Footage
In cases where accidents occur in public places or are captured on surveillance cameras, our proficient legal team diligently secures and thoroughly analyzes the available footage. This serves to corroborate and reinforce the validity of your claim.
4. Filing Essential Legal Documents
Navigating the intricate realm of personal injury law necessitates handling a multitude of legal paperwork. Our adept attorneys skillfully prepare and file all requisite documents, ensuring strict adherence to court rules and deadlines.
5. Skillful Negotiation of Settlements
As seasoned negotiators we engage in comprehensive and strategic discussions with insurance companies or the opposing party. Our primary aim is to secure a fair and satisfactory settlement that adequately compensates you for your injuries and losses.
6. Persuasive Presentation of Your Case
In the event that a mutually agreeable settlement cannot be reached, our team is fully prepared to litigate your case in court.
7. Expert Management of Legal Procedures
Our attorneys serve as your trusted guides, navigating every step of the complex legal process for you. We take pride in keeping you well-informed about pivotal developments, offering expert advice that empowers you to make well-informed decisions, particularly during negotiations.
The sooner you get a lawyer involved, the better. This allows us to start gathering evidence, speak with witnesses, and guide you through any interactions with insurance companies or opposing parties. In California, you typically have two years from the date of the injury to file a personal injury lawsuit. However, there are exceptions. If you are nearing this deadline, consult us immediately.
The duration of a personal injury case varies depending on factors such as the complexity of the case, the extent of the injuries, and the willingness of the parties to negotiate. Some cases settle quickly, while others may take months or even years to resolve.
You can receive compensation for both economic and non-economic damages. This can cover medical expenses, lost wages, pain and suffering, emotional distress, property damage, and future financial losses or medical care, among other potential damages.
We operate on a contingency fee arrangement. This means you don't need to pay anything upfront. This makes us motivated to win your case as our fees depend on it. 
If the negligent party lacks insurance or has insufficient coverage, you may still have options. We can explore uninsured/underinsured motorist coverage or pursuing a claim against other responsible parties to seek the compensation you deserve.
Yes, you can still file a personal injury claim even if you bear partial responsibility for the accident. The legal principle known as comparative negligence is applied in such cases. Comparative negligence allocates fault and liability based on the degree of responsibility each party holds. The compensation you receive will be reduced by your assigned percentage of fault. For example, if you were found to be 20% at fault and the total compensation awarded is $100,000, your final award would be $80,000 (reflecting the 80% of fault assigned to the other party). 
We would advise that you not accept an insurance company's initial settlement offer without consulting a personal injury lawyer first. We can evaluate the offer in light of your injuries and damages, ensuring you receive fair compensation that adequately covers your losses.
Personalized, Passionate Care
Amicus Legal Group is more than just a law firm near San Bernardino, CA; we're your passionate advocates. We prioritize understanding, transparency, and compassion, ensuring that every client feels seen, heard, and supported.
Our team is dedicated to guiding you through the legal maze with personalized care. We're here for you, aiming for the best possible outcome and making your path to justice and recovery smoother. Reach out to us, and let's start your journey together.
John-Paul took my civil case when no one else would because other lawyers didn't have confidence in my daughter who has special needs to testify, if needed. John-Paul won her case against the school district without a jury because he cared about my child, believed she was honest and deserved justice. He still doesn't mind taking my calls whenever I have a question regarding her case.